Recreational Folklore
Recreational folklore dance group
| | |
| --- | --- |
| Chief Instructor: | Vladimir Spasojevic |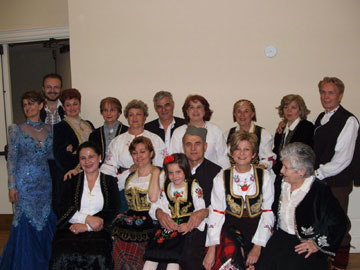 If you do not know to dance, learn or improve your knowledge in Oplenac, under the expert supervision of our artistic director and choreographer. In Oplenac everyone learn serbian folklore dancing even those who were convinced that it will never succeed. In addition to recreation and socializing, give yourself the gift of beautiful, effective performance and performe on a large scene in our yearly concert.

We meet weekly on Thursdays, from 8 am to 10 pm. We started additional classes for complete beginners who need a crash dance course, so as not to lag behind the other dancers, and it is beginning at 7 o'clock in the evening. The response of members is very large, and in the last few rehearsals, the number of participants is constantly growing to reach the number of about 45 people. Enthusiasm is high, a standing ovations are frequent when, during a break in rehearsals the orchestra, Dule Suvajac came to paly for us live.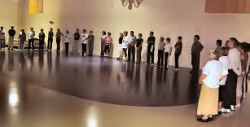 Comprehensive and ambitious plan and program prepared for the recreation group, will enable members to dance and activly participate at all serbian parties and similar occasions where you sing and dance along with Serbian folk music. Dancing knowledge and experience gained in Oplenac will build back your self-confidence. Note also that the recreational folk dancing is a very good physical activity that we all need, and it goes beyond the level of physical activity in recreation (fitness) clubs.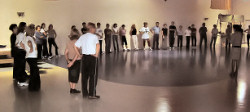 President of Serbia and Montenegro has awarded our company the Highest Order of Cultivation for Serbian culture and the expansion of national consciousness. Such decoration given only so many ensembles such as "Kolo," "Krsmanac", "Abrasevic" "Spaniard", "Sonja Marinkovic". We are honored that we classified in the same row with the big names of our folklore and culture.

More photos and recreational dance groups can be found HERE ...

JOIN U.S.!
Send us an e-mail with your name, age, and activity you are interested in to:
This email address is being protected from spambots. You need JavaScript enabled to view it.
This e-mail address is being protected from spambots. You need JavaScript enabled to view it
to pre-register, or register in person every Saturday
from 10 am to 1 pm from September to June
Additional information