Choir
Choir
Janez Govednik, Choir's Director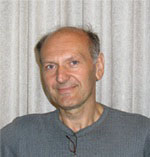 Choir of SCA Oplenac is third important and irreplaceable component of our scene performances. Besides dance and music, vocal contribution of our choir completes and enriches overall impression of the performance while watching our beautiful choreographies. We invite you to be a part of our flourishing choir and are pleased to introduce the addition of a Children's choir conducted by Janez Govednik. Through Janez's professional background, he enhances vocal talent and drives each individual to the next musical level in order to combine a union with the dancers and choir members.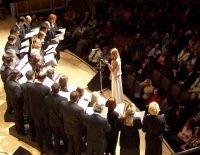 Janez Govednik, recipient of numerous scholarships and grants, obtained his B.A. in Conducting after studying in Moscow from 1971-1976 with N.I. Kvitko, S.G. Deliciev and O.M. Ogarkov. From 1976 to 1980, Mr. Govednik served as Conductor at the Moscow Conservatory's Opera Studio.From 1981 to 1988 he was Conductor at the Belgrade Opera House, and from November 1988 he was Conductor at the National Theatre (Opera and Ballet) in Novi Sad.During the years 1979-1993, he also was a conductor/teacher at the Conservatory of Music in Belgrade, teaching conducting, orchestra, chamber music, pedagogy and sight-reading.In the 1986/87 seasons, he served as Assistant Conductor at the Bolshoi Theatre in Moscow.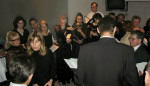 Beside his engagements as a guest conductor, adjudicator and lecturer in Europe, Janez Govednik performed many concerts in the USA with choirs and also served as Music Director of the North York Concert Orchestra and Conductor of the Symphony Orchestra at Wilfrid Laurier University (Faculty of Music) in Waterloo, Ontario, where in addition to leading the orchestra, he taught conducting classes (advanced orchestral conducting). He has also served as a conductor at the Kincardine Summer Music Festivals and a guest conductor for the Kitchener-Waterloo Symphony Orchestra, Brampton Symphony Orchestra, Cathedral bluffs Symphony Orchestra and Oakville Chamber Orchestra.Mr. Govednik has also conducted the Windsor Symphony and led orchestras at The Atlantic Festival of Youth Orchestras in Halifax and the Canadian Youth Orchestra Festival in Ottawa.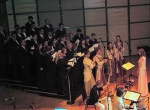 Maestro Govednik displays his complex and eruptive fantasy most effectively in long musical structures that are lyrical while at the same time are dramatic and monumental. Dynamic leadership and a passionate style of conducting made him a recipient of several awards and prizes.
Over the years, Maestro Govednik has built a career based on his extraordinary versatility.He conducted symphonic music, operas, ballets, choral works, musicals and music for children.He recorded often for Radio and TV. Along with his work with professional groups, Maestro Govednik worked with conservatory, youth and community orchestras and ensembles as a guest conductor and was a teacher, lecturer and adjudicator for different competitions and festivals.
Maestro Janez Govednik has served at the Conductor for the St.Sava Serbian Orthodox Choir since 2006.
COME JOIN US!
Additional information